Three Hill Path Incorporated
Internet of Things vs. Internet
.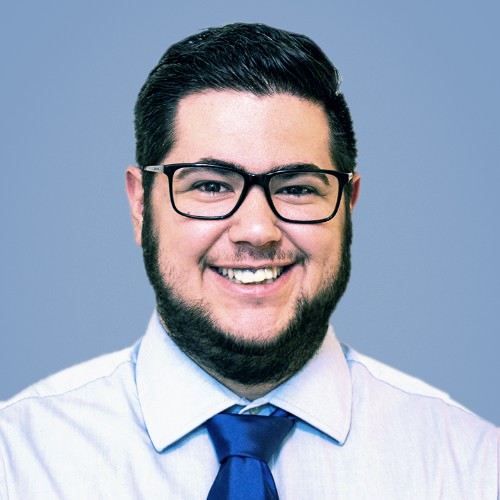 Tyler Christenson
Software Developer
Tyler Christenson is a Software Developer located in Colorado Springs, CO He is well versed in AWS and Azure. Currently holding a AWS Professional Certified Solutions Architect title. He has been working in this field for the past 8 years, specializing in games, database applications, automation services, and custom software solutions. He is also experienced in IT infrastructure and networks.
IoT Vs. Internet
So, by now you've definitely heard of Internet of Things, or IoT but maybe you
haven't really gotten an explanation of what it is, and at this point you're too afraid
to ask. This is a fairly common sentiment when it comes to IoT so you're in good
company. This isn't going to get into the details of the devices but should give you
some idea of where your internet searches should go next.
Essentially what it boils down to is that the Internet is typically a reference to
the actual content of the internet, the abstract idea, rather than the machines
behind all of that. "Internet of Things" typically refers to collections of small or very low power devices that can connect to the internet and be used for very specific
applications. Things like smart light bulbs, smart fridges, and your WiFi enabled
sprinkler system are good examples of ones you might normally encounter. A rule
of thumb I like to give people is: If a device has WiFi and you think to yourself "why
does this have WiFi?" it's probably something that fits into the IoT bracket of
devices. For businesses, IoT can be a tool that helps deliver cost savings or ensure
compliance. As an example, if your business needs to be able to setup quality
control in maybe a deli, or a food delivery truck, then you might turn to an IoT
device. Something as simple as a WiFi enabled temperature sensor that can be
monitored constantly is going to be a lot more reliable than having employees take
manual measurements and write them in a book. People miss measurements, books
get lost, the list goes on.

Even though a single device might only seem somewhat useful, the real
power that you get from having an IoT equipped business is the ability to have large sets of accurate and relevant data. To use the same example, your employees
usually measure temperature on departure and on arrival and just set the thermostat in the trucks for what you believe is a reasonable temperature. With the sensor data it might reveal that you are cooling the products far more than necessary on the delivery route which would then allow you to save some money by not having to run the cooling systems as hard. This is a simple example but it's applicable to nearly every industry and can help in much larger ways.

These are the kinds of devices people are talking about when they mention
IoT, and it can be incredibly beneficial to optimizing a business or in the case of
end-user products, adding value. The best part of all of this is that it's getting
cheaper and cheaper to implement these solutions in your internal business and
products being sold to consumers. The scale of the industry has helped the price of
not only the hardware components themselves to come down in price but also the experience developers have gotten has also lowered the cost of development for
the software side of the devices too

About Us
Three Hill Path Incorporated is dedicated to helping businesses of all sizes improve operations through development and implementation of software solutions. Sometimes an existing software package can be configured to meet a business's needs, and sometimes it requires a custom solution to be developed from scratch. Three Hill Path Incorporated has the expertise and experience necessary to help you find your way from start to finish.
Address
26047 Acero, Ste 100
Mission Viejo, CA 92691